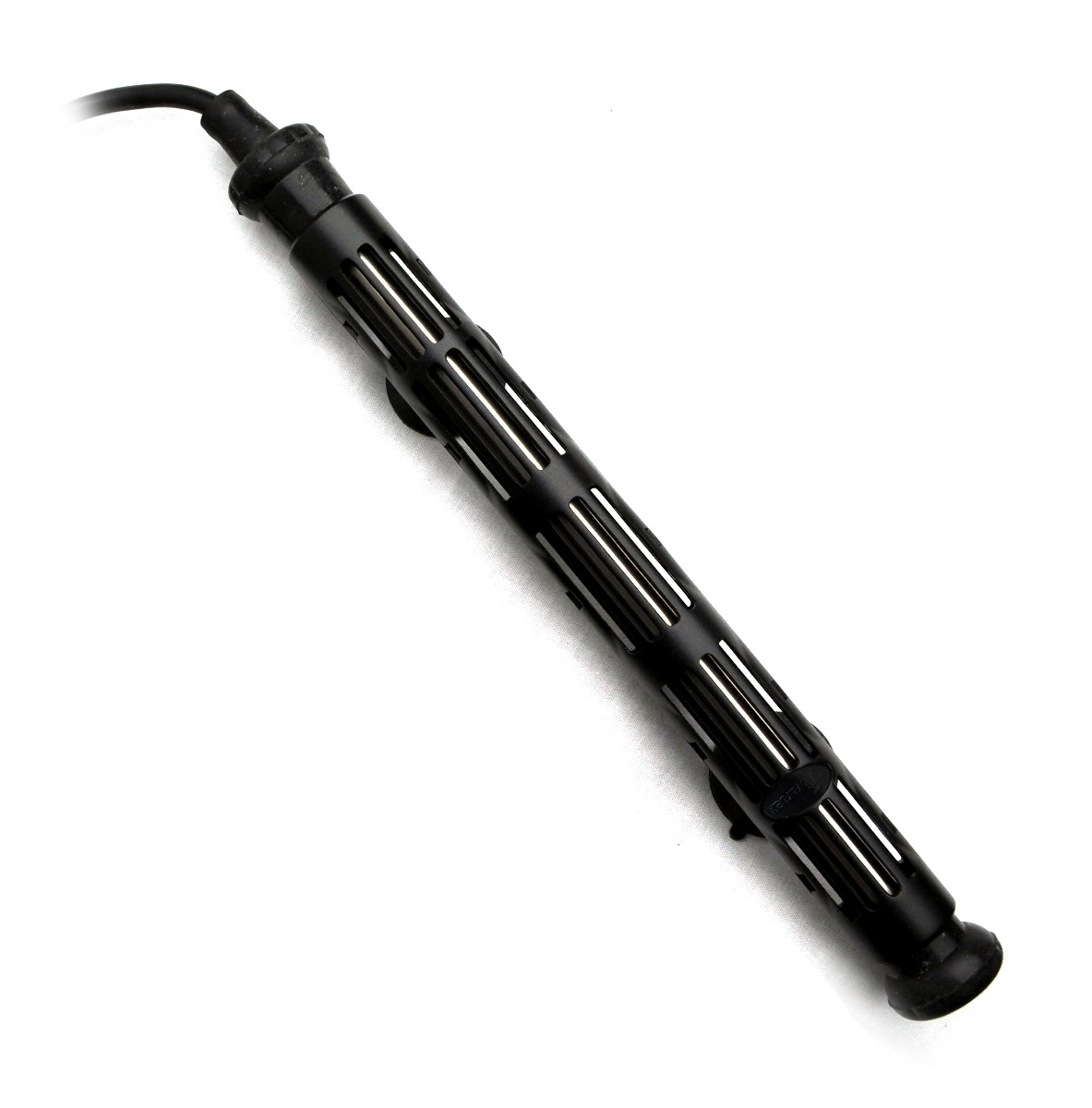 The Titanium Finnex Heaters are corrosion-resistant, extending the life exponentially from saltwater damage. Virtually unbreakable, especially in comparison with the standard glass aquarium, these tubes are built to last. The ultra heating titanium further provides a stable temperature environment for your aquarium lives and eliminates temperature swings that put stress on the aquarist's livestock. These titanium heaters are suited for both uses in fresh and saltwater aquarium. Will work well with other controllers accepting 3 prong heating elements. The titanium heating element is also wrapped with a protective heater guard to prevent one's aquatic inhabitants as well as surrounding equipment. The new TH-S Deluxe Titanium Series also includes suction cups to allow users to secure the titanium element in preferred locations.
Wattage

Amperage

@115V

Cord to Wall

Heating Tube

TH-0300S

300
2.7 A
40-80 Gallons
56.5"
10

TH-0500S

500
4.5 A
70-130 Gallos
68"
14

TH-0800S

800
9.0 A
140-265 Gallons
68"
16.5

Please Note: Additional heating units may be required and discouraged from using in extraordinary setups (where warranty may be void) not limited to: Applications outside of standard aquarium use, basement setups, garage setups, ponds, outdoor use, greenhouses, extreme temperature conditions, etc.
ATTENTION APEX USERS: Note, if pairing our controlled heater series with an Apex controller, users must set the Finnex controller at their desired temperature and the Apex a degree higher for secondary protection. This is to avoid damaging power spikes and unneeded relay stress on both the Finnex controller and Apex power bar components.